Maryland Sunlight Hours & Renewable Energy Information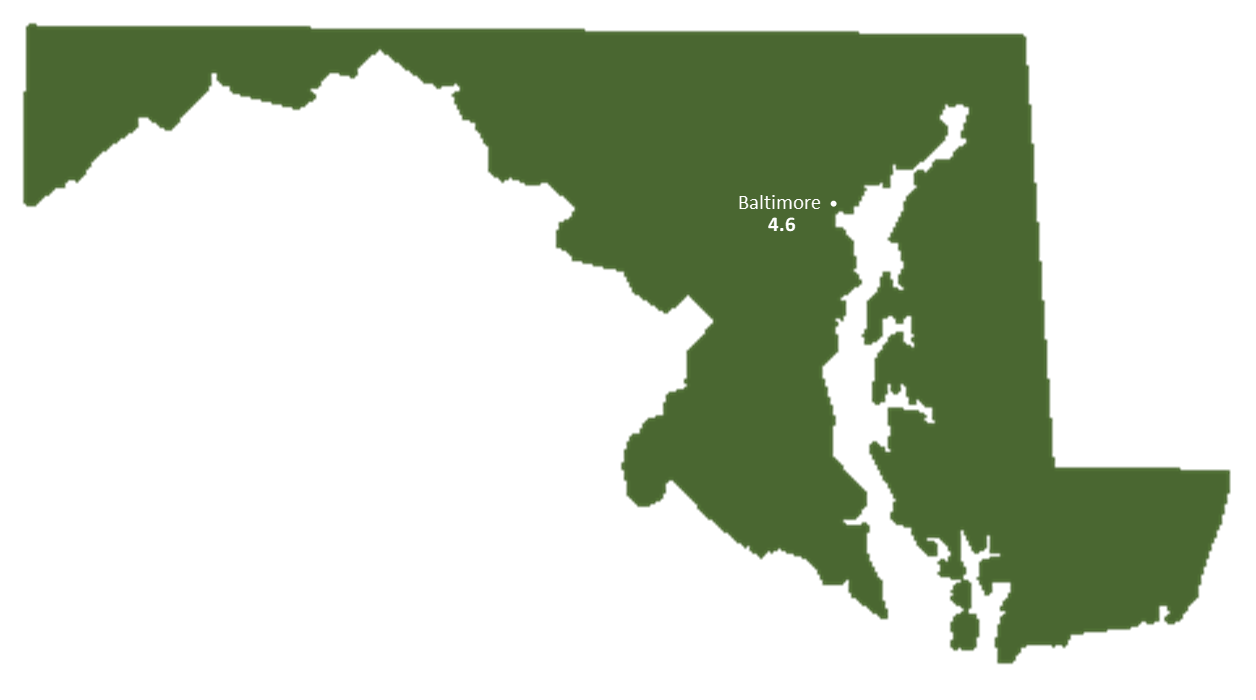 Quick Green Energy Summary for Maryland
Sunlight
Average Annual Sunlight Hours:
2500 hours
Clear Days:
105 days per year
Summer Peak Sun Hours:
4.71 hours per day
Winter Peak Sun Hours:
3.84 hours per day
Average Peak Sun Hours :
4.47 hours per day
Wind
State Wind Rank :

49/50
Average Annual Wind Speed:
0.01 miles per hour
More Information on Maryland Green Energy
Maryland, the old line state, is embracing new technologies. That's right, solar power. Ranking in the middle of peak sun hours among other US states, Maryland offers net metering and tax incentives to boost the production of solar power in the state.
Maryland's ambition towards renewable energy shouldn't come as a huge surprise, they've been the leaders of many things throughout the history of the US, having the first ever train station, or the first ever dental school, for example.
Baltimore Maryland, located near the center of the state, definitely gets higher average peak sun hours during the summer months, but that does not mean that solar power could not be an option for year round renewable and clean energy.
Using a yearly average, there are 4.47 daily peak sun hours across the state of Maryland. This number is calculated for a fixed solar panel.

When planning and trying to understand what impact solar panels can have on your electricity bill it helps to use an average number. Throughout the year the actual daily sunlight hours will fluctuate quite a bit based on weather, clouds and a number of issues and outside variables. Using an average calculation of peak sunlight hours, the best hours for solar insolation, helps drill down what to expect for the year in Maryland. On a day to day basis expect to see a wide range of output.
---
---