Montana Sunlight Hours & Renewable Energy Information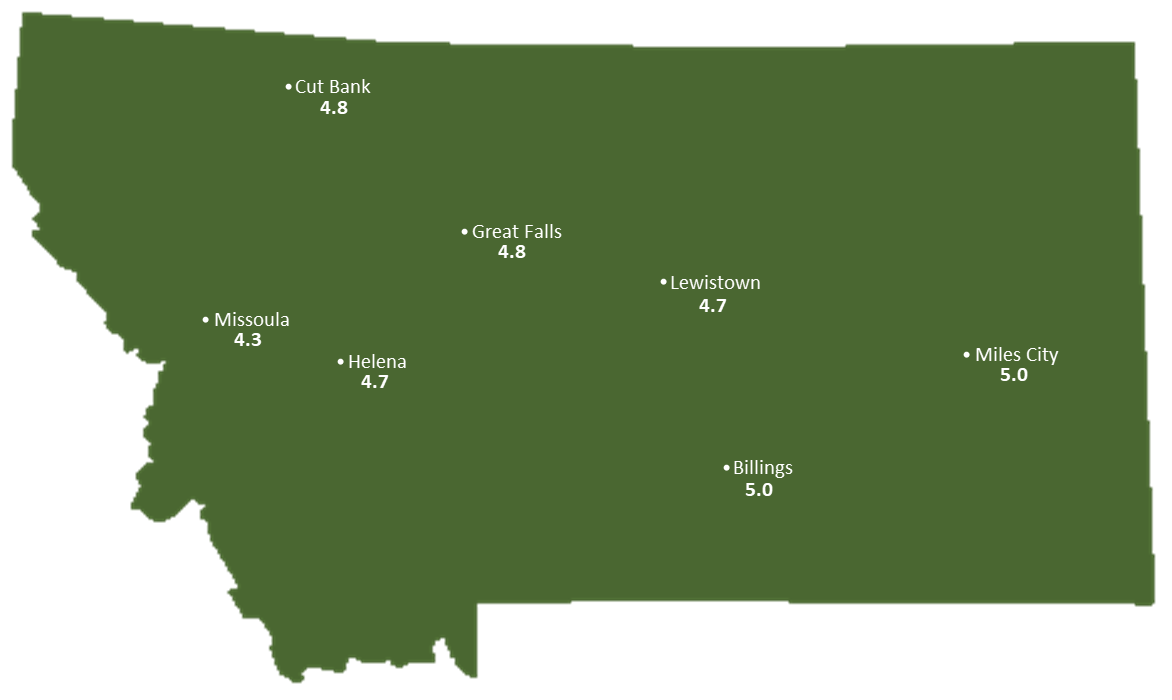 Quick Green Energy Summary for Montana
Sunlight
Average Annual Sunlight Hours:
2600 hours
Clear Days:
82 days per year
Summer Peak Sun Hours:
5.7 hours per day
Winter Peak Sun Hours:
3.66 hours per day
Average Peak Sun Hours :
4.93 hours per day
Wind
State Wind Rank :

6/50
Average Annual Wind Speed:
0.15 miles per hour
More Information on Montana Green Energy
Montana, the treasure state, well, that treasure is not just the gold you find in the ground but also the sun in the sky! The greatest treasure this great state, and all of us ever had, a great inferno gas giant star shining several peak sun hours every day and providing our sky with the best treasure of all, energy.
Montana, with it's big skies, ranks in the top 20 for peak sun hours in the US. Being on the Northside of the country peak sun hours in Montana will climax during the summer months when the sun is higher in the sky giving us longer days.
Net metering is available to everyone in Montana, so just another great reason to switch to purly renewable resources to preserve the beautiful treasure that Montana is.
A fixed tilt solar panel does not change angles to adjust with the sun, so looking at the average peak sun hours using a fixed tilt panel can set a good baseline for calculations. On average, the state of Montana receives 4.93 daily peak sun hours.

This number obviously changes if you were to drill down and examine the peak sunlight hours on a daily basis because of the number of factors that can affect a solar panels ability. Natural factors, such as cloud coverage, weather, time of year and much more all impact the daily sun light hours and amount of solar insolation. Not every hour of sunlight will be converted at the same efficiency ratio, so it can help to look at the average when planning for your year.
---
---