North Dakota Sunlight Hours & Renewable Energy Information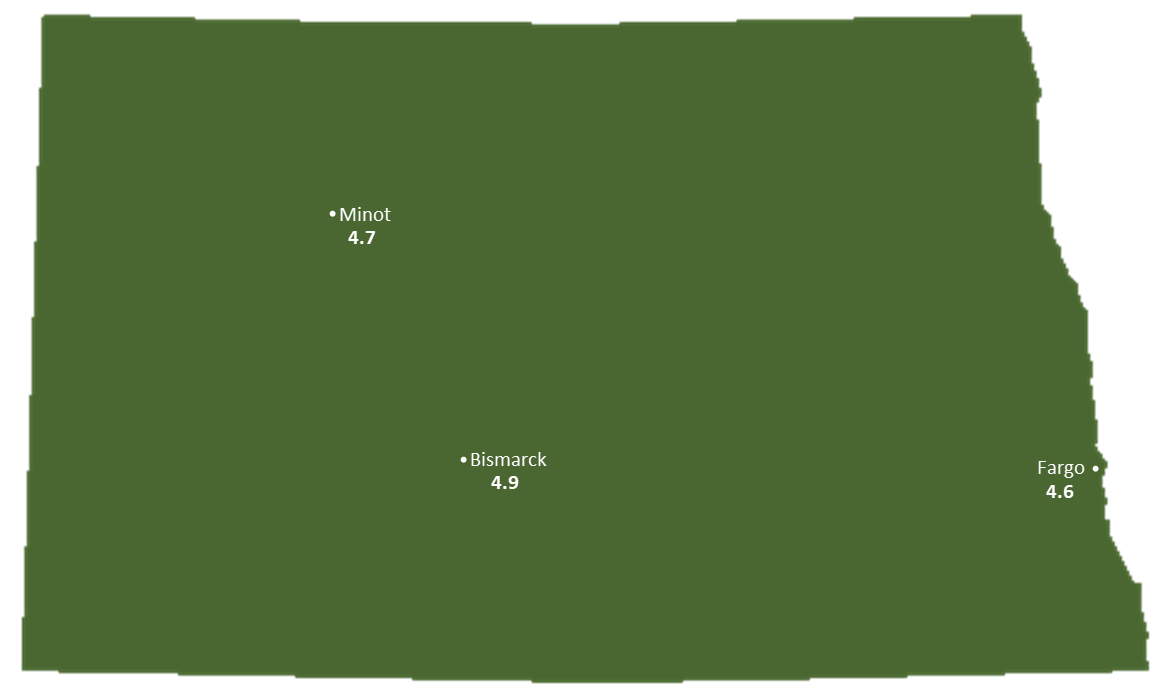 Quick Green Energy Summary for North Dakota
Sunlight
Average Annual Sunlight Hours:
2700 hours
Clear Days:
93 days per year
Summer Peak Sun Hours:
5.48 hours per day
Winter Peak Sun Hours:
3.97 hours per day
Average Peak Sun Hours :
5.01 hours per day
Wind
State Wind Rank :

17/50
Average Annual Wind Speed:
0.07 miles per hour
More Information on North Dakota Green Energy
North Dakota, the peace garden state, needs to make more peace with its environment and start adapting more use of solar power, especially because North Dakota ranks very high in average peak sun hours in the United States. Although there has been an increase in solar capacity in recent years, North Dakota still have a lot of potential to grow as a solar power powerhouse.
Net metering is available in North Dakota, and the increasing solar power technology throughout the world could make this state a legitimate contender in solar energy production, especially with the average hours on general sunlight and peak sun hours per day.
North Dakota is a global leader in sunflower production, so they are no stranger to the amazing power of the sun and other natural resources on the planet. A beautiful state, North Dakota should use renewable energy to protect their sacred environment.
When pricing and calculating how solar panels will work for your home or business it is best to use a conservative sunlight hour estimate. A lot of variables factor into accurate estimates and not every hour of sunlight is equal. For example, the tilt of the solar panels, sporadic cloud coverage, time of year, angle of the sun are just a few factors of many that can cause a variety in daily output.

A yearly average specifically looking at peak daily sunlight hours will help eliminate the fluctuation in numbers.

Using a fixed solar panel North Dakota receives an average of 5.01 peak sun hours. These are the best hours of solar insolation.
---
---