Oregon Sunlight Hours & Renewable Energy Information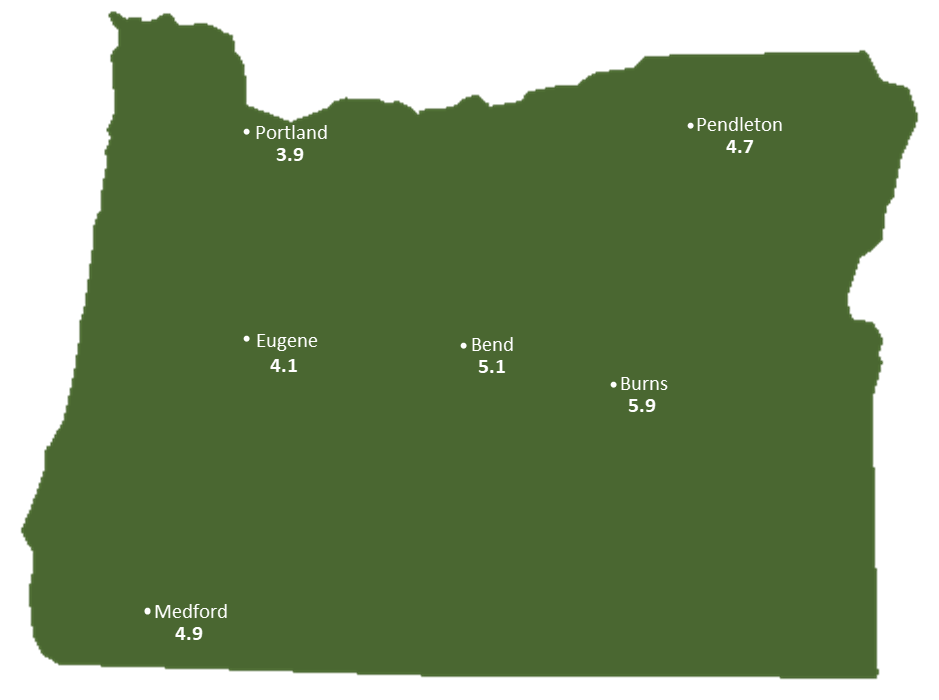 Quick Green Energy Summary for Oregon
Sunlight
Average Annual Sunlight Hours:
2300 hours
Clear Days:
68 days per year
Summer Peak Sun Hours:
5.71 hours per day
Winter Peak Sun Hours:
1.9 hours per day
Average Peak Sun Hours :
4.03 hours per day
Wind
State Wind Rank :

5/50
Average Annual Wind Speed:
0.15 miles per hour
More Information on Oregon Green Energy
We can all learn a little something from Oregon, a state that ranks very low in average peak sun hours per day but still has made many breakthroughs in solar technology and has set their standards very high towards using renewable energy as a source for electricity. The beavers will appreciate this, in the beaver state, methods of energy production that can possible help save the future of the environment.
Oregon has a very high and growing installed capacity as well as many manufacturers of solar power hardware that is distributed throughout the west coast and much of the country. Oregon also has favorable laws and incentives such as net metering to allow residents to utilize solar energy options even with low levels of solar insolation and peak sun hours.
Known for its lush green forests, beaches, trails, and amazing cities, Oregon is already a leader in solar power and growing strong.
It is important to remember, if you are looking to install solar panels then you have to understand that not every hour of sunlight will be converted at the same efficiency ratio. Certain factors such as time of year, the angle of both the sun and panels, varied cloud coverage, tracking mounts, or if you are using the system year round are just a few of the factors that could affect efficiency ratios.

Because of this you should look at average of peak hours of sunlight per day, which are the most ideal sunlight hours of solar insolation.

Oregon receives an average of 4.03 peak sun hours a day on a fixed solar panel.
---
---