Connecticut Sunlight Hours & Renewable Energy Information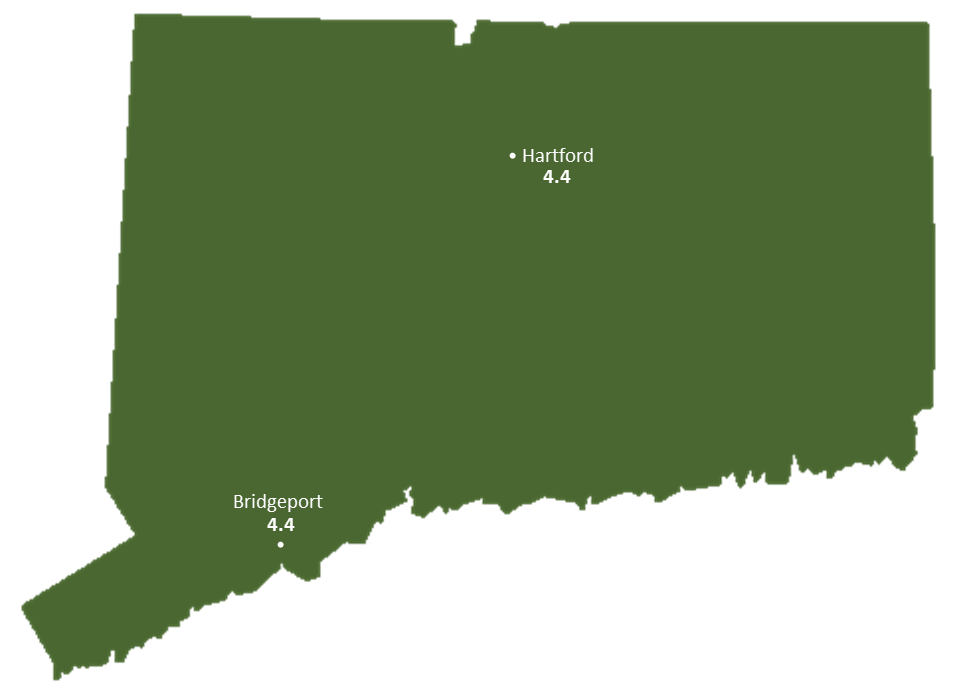 Quick Green Energy Summary for Connecticut
Sunlight
Average Annual Sunlight Hours:
2500 hours
Clear Days:
82 days per year
Summer Peak Sun Hours:
4.27 hours per day
Winter Peak Sun Hours:
2.99 hours per day
Average Peak Sun Hours :
3.84 hours per day
Wind
State Wind Rank :

8/50
Average Annual Wind Speed:
0.14 miles per hour
More Information on Connecticut Green Energy
Connecticut does not get a lot of sunshine compared to most other states in the country. The state is arguably geographically more favorable for wind energy production, but it does not mean that solar power is still not a great option. With the right technology and the right system, anyone could take advantage of the future cost savings of a solar power system in Connecticut.
The great news is that Connecticut has reached grid parity! Meaning that the renewable source is a legitimate contender for replacing normal grid electricity without any government subsidies. In Connecticut this is more due to the high electricity costs than it is due to geographical advantages, but it is still a great step for the state to adopt more clean varieties of energy.
The state government in Connecticut has issued many high reaching goals for the future of energy in Connecticut, all leaning towards more renewable energy sources in the future. If a state with low average peak sun hours like Connecticut can do it, then it should give great hope for the rest of the country.
A fixed tilt solar panel does not change angles to adjust with the sun, so looking at the average peak sun hours using a fixed tilt panel can set a good baseline for calculations. On average, the state of Connecticut receives 3.84 daily peak sun hours.

This number obviously changes if you were to drill down and examine the peak sunlight hours on a daily basis because of the number of factors that can affect a solar panels ability. Natural factors, such as cloud coverage, weather, time of year and much more all impact the daily sun light hours and amount of solar insolation. Not every hour of sunlight will be converted at the same efficiency ratio, so it can help to look at the average when planning for your year.
---
---