2-Axis Tracking Solar Panel
One of the three most common solar panel mounts, a 2-axis tracking solar panel can theoretically follow the sun wherever it is in the sky.  It has this ability, because the solar panel can mechanically move both in tilt, and in direction.
A 2-Axis panel will start facing more towards the East in the morning and the West in the evening, following the suns path throughout the day and year. And, in the northern hemisphere it will also follow the sun towards the southern skies during the winter months, and at a higher angle in the sky during the summer months.
This is the best way to increase efficiency as far as tracking mounts panels go. More expensive because of the two axes of rotation, but much more efficiency, and higher peak sun hours.
Here is a diagram and explanation of how the 2-Axis Solar Panel Works: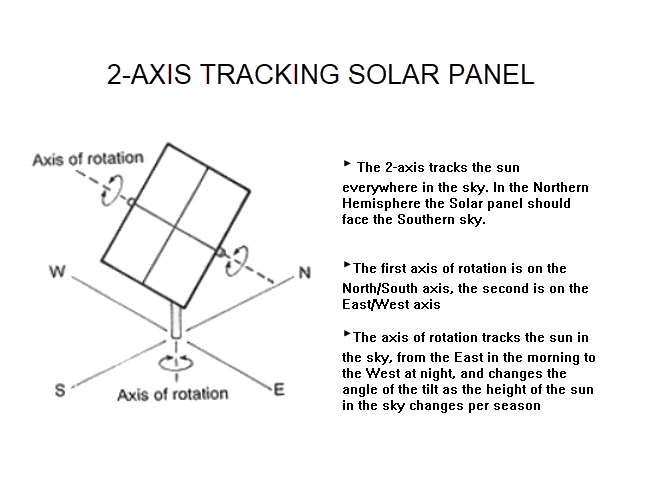 To learn more about the other types of solar panels available you can visit our Types of Solar Panels page which highlights the three most common types of Solar Panel Mounts.
---